Goldman Sachs predicts up to 38% rise in gold price
26. 07. 2021
The Central Bank of the United States of America (FED) has quite possibly been wrong. In their predictions, they considered rising inflation a momentary phenomenon that soon goes away, like a mild cold. But according to current forecasts, the current economy is dealing with major epidemic.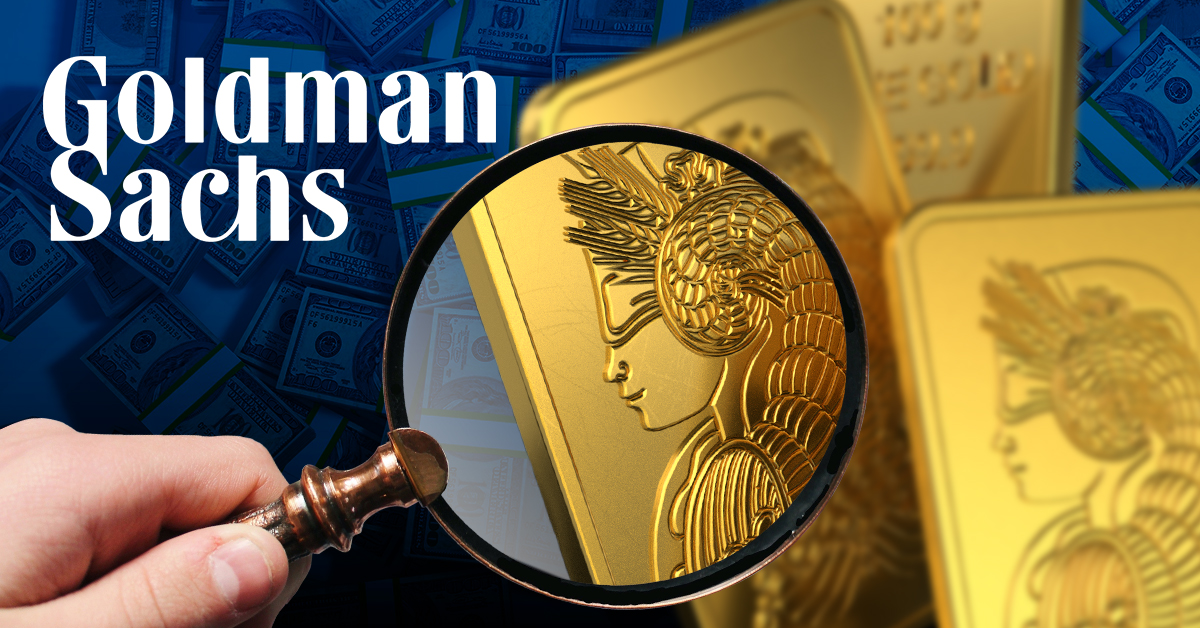 The Consumer Price Index (CPI) in the US has moved away from all forecasts. Compared to the last year, the CPI rose to 5.4%, which is an increase by 0.4% compared to the last month and well above the 4.9% estimated. These numbers are the highest in the last thirteen years and it seems that inflation will not go away right away. So the question is how to defend against long-term inflation?
The habit was to move savings to a safe investment haven, which used to be government bonds. For them, however, rising inflation significantly reduces real yields. These are now even at negative values. It is therefore necessary to look for another alternative. Many believe that bonds could be replaced by the currently popular cryptocurrencies.
Is cryptocurrency hedging worth it?
Goldman Sachs, for example, has warned against virtual currency despite its popularity: "Cryptocurrencies are still a long way from becoming the long-term protector of assets that gold, for example, currently is."
Some analysts, such as Scott Minerd, chairman of Guggenheim Investments, even predict Bitcoin, the strongest cryptocurrency, to have another strong crash, in which its price could fall as low as USD 10,000.
Tense stock market
Compared to falling cryptocurrencies and government bonds with very low real yields, the US stock market is at its peak. Since the beginning of 2021, a record amount of money has flowed into it, breaking all previous highs many times over. Investors can only guess how long the rising prices will last.
According to the Bank of America poll, only 3% of respondents believe in a scenario in which stock markets crash. The market never seems to have been as bullish as it is today. Of course, as we know, when everyone is on the same side of the boat, it is possible for the boat to capsize. That is why we need to be more cautious in the stock markets.
Precious metals, especially physical gold, continue to be the strongest asset in the fight against inflation. According to Goldman Sachs analysis, it is now significantly undervalued. The bank forecasts the precious metal to rise by around 38% to USD 2,500 per troy ounce, which corresponds to Fortuna gold bullion being sold for around EUR 2,400.
This development in the price of gold will occur on the assumption that the inflation rate will continue to rise. If inflation is rather moderate in the coming period and the economy gradually recovers, the price of gold will rise by around 10%, according to Goldman Sachs estimates.
The Bank concluded its analysis by saying: "A huge question mark still hangs over the development of the global economy. This is why buying gold is a good strategy to hedge against potential rising inflation and risks associated with market volatility."
Thus, precious metals continue to protect finance from the crisis and their status of protector will remain for some time to come. And whether inflation is mild or still higher, buying physical gold is a smart move to protect your money and financial independence.
---